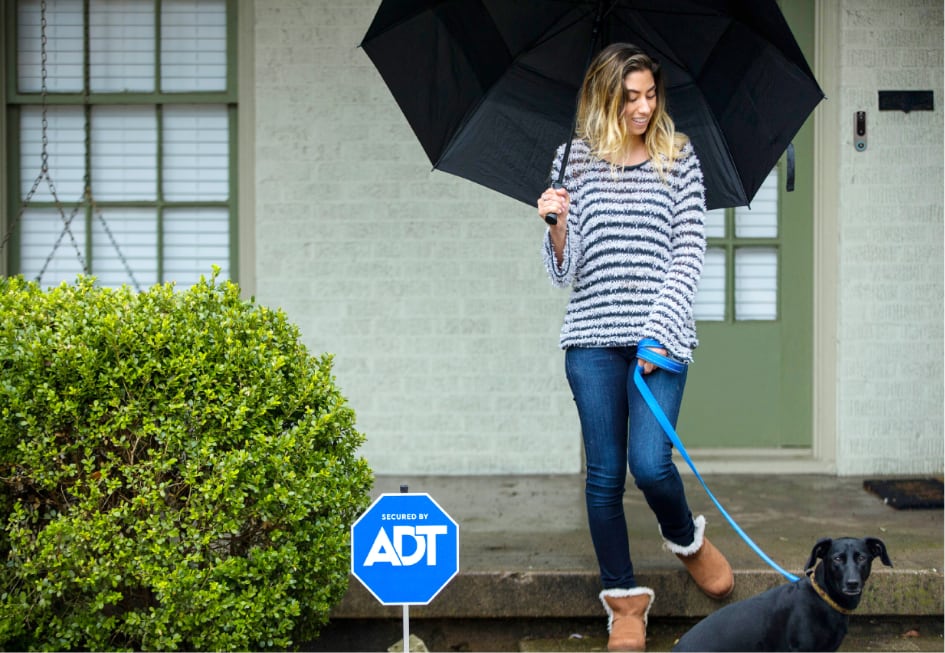 Installing Security in Layers Is A Smart Strategy
Protecting your property with different security layers is a wise approach for ensuring the safety of your house. A complete residential security package would feature door and window sensors, surveillance systems, high-def doorbell video, motion-detection lights, and automated entry locks. Signs and decals warn possible invaders that these security components exist but they should only be part of your total defense package.
Home security signs may be all it takes to discourage a first-time intruder in Asheville, but a single sign in your mulch bed may not keep away a seasoned thief. If they fail to find other home defense components, they could decide the signage is a dummy and your property is a suitable target.
Will Home Security Signs Deter Intrusion In Asheville?
There's a common myth that installing a home security sign by your primary entry is all that is needed to safeguard your property. Essentially, an intruder is supposed to find visible warning and move on. So why not only implement a home security sign in Asheville and not worry about a real home security system? This means that a home security system isn't the protector, just get a home security sign in Asheville. It's the home security sign that deters intrusion in Asheville instead of your security system.
Even though there is a benefit to showing off a yard sign from prominent residential security experts such as ADT®, it won't be sufficient to discourage all burglars. Instead, you're better off backing them up with a range of additional security devices. You will likely agree it's a safer alternative than running the risk that your home security signs will deter intrusion in Asheville.
Back-Up Your Asheville Home Security Signs With Real Solutions
While home security signs could deter intrusion at times, it's not wise to depend on them as the only means to protect your home and family. Instead, consider implementing a combination of these devices:
● Video surveillance: Not surprisingly, no burglar wants to be caught by your camera as it could be used against them in a criminal case. Consider exterior surveillance that oversees primary entry points like your front and back doors, garage, and windows.
● Entry-point sensors: The majority of thieves gain access via doors or windows, so those should be secured by motion and glass break sensors. If a device is triggered, your system will warn you and your around-the-clock monitoring station.
● Motion-detection lighting: Even though it's true that many break-ins occur in the daytime when residents are working, you also need to defend against nighttime prowlers. Motion-detection lighting installed near your windows, doors, and garage will instantly highlight questionable activity and turn away intruders.
● Smart locks and doorbell cameras: Smart locking devices will update you when anyone tries to engage your door. A doorbell camera takes it one step further by giving you a visual perspective. Both of these solutions can be managed through the security app on your phone.
● Smart lighting: Another useful home automation component, smart light bulbs may be programmed for a daily plan or activated easily from your mobile device. Smart lights will make it seem like you are on-site and help deter thieves.
Start Planning Your Complete Home Security Package
Why take the chance that dummy home security signs will deter intrusion in Asheville when you are able to install an integrated home defense package? Call (828) 202-7229 or submit the contact form to consult with one of our specialists. You can choose from a range of packages at budget-friendly rates or you may configure your home's protection to your needs.
Cities Served Around Asheville By Secure24 Your Local ADT Authorized Dealer